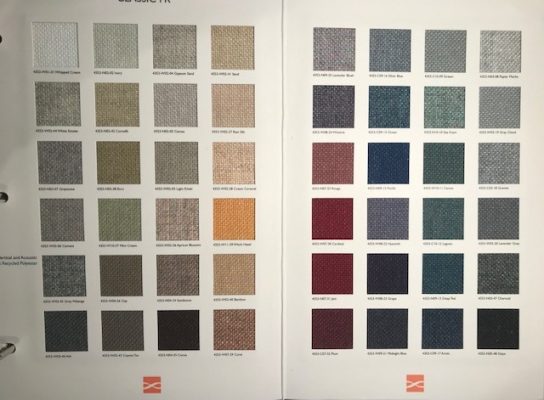 INNOVASIA – Classic FR Acoustic Fabrics
Good acoustics contribute to good business, especially in today's collaborative and media-filled world.
Classic FR fabric is suitable for vertical surfaces and acoustic panels.
It is made from 100% Pre-Consumer Recycled Polyester so is making good use of recycled plastics.
137cm, 300gm2
Click HERE to view all Innovasia Acoustic products or CLASSIC FR to see all colours and details for this particular fabric.