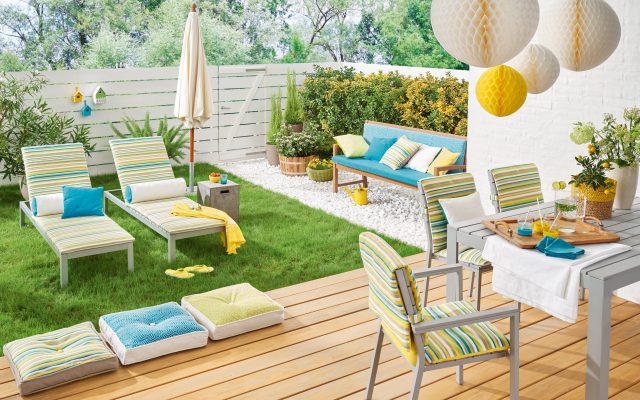 SAUM & VIEBAHN, BREEZE Indoor & Outdoor Collection
The bright, fresh indoor & outdoor Breeze collection from Saum & Viebahn, as well as Voyage, is full of colours to get you in the mood for summer. The fabrics have delighted us like a summer breeze and put us in the best of moods. Because they are extremely light-fast, the colours remain attractive and intense in the long term.
Also our new indoor & outdoor collection "Season" from Saum & Viebahn is, so to speak, the icing on the cake for lovers of integrated and consistent design. They are low-maintenance, easy to clean, light-fast, saltwater and chlorine-resistant, as well as mite and mould-resistant, because the special fibres do not absorb moisture. They are also flame retardant and look great in hotels or restaurants, for example. "Season" fabrics are suitable for any occasion, whether breakfast is eaten indoors or out.